Through mentoring, Gary's sales grew by 1400%!
After discovering Digital Boost's free business mentoring, Gary couldn't believe there wasn't a catch! He was able to meet with expert mentors who helped him to develop his website and increase his sales by 1400% in just a few months 🚀
Meet Gary…
Gary is the genius behind YoBack, a revolutionary health & wellness product that's designed to ease back pain and improve posture! Having experienced back pain for many years following an accident, one day Gary had the idea to create a totally portable wheel that would allow users to stretch out their back, wherever they were in the world.
The idea was born on a napkin in a restaurant and within just a few months, Gary had mocked up the designs and was ready to take his idea to the world 💪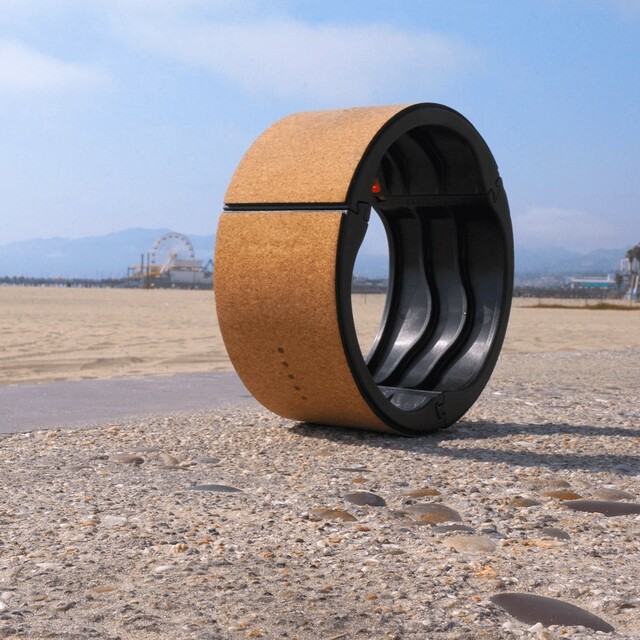 Image from YoBack
Finding free support
Having attended many virtual networking sessions with our partners at the FSB, Gary was introduced to Digital Boost! He joined a couple of Masterclasses before deciding to see if he could get some help with his website. He took the leap and within 24 hours he had a session booked with an eCommerce Website mentor!
"I called my partner up and said, 'this is amazing! I've just had a conversation for an hour and 20 minutes about my website […] and it cost nothing, it's free! It's amazing"

Gary, Founder of YoBack
Visa mentoring day
After experiencing great results from his 1:1 mentoring, we decided to invite Gary to an exclusive Mentoring Day we were hosting with our partners at Visa. Throughout the year, we work with incredible industry partners to create special experiences that take mentoring to the next level. Gary was able to meet with some of Visa's top-level European team to discuss his product and by the end of his personal workshop, he'd come away with a whole new approach to his product and reimagined who his ideal client was!
Getting results
After realising how powerful mentoring is, Gary has gone up to become a Digital Boost regular, consistently booking sessions and taking steps to make his business better day by day 💪 Through our free mentoring programme, we've been able to support Gary with business strategy, export trade, conversion rate and so much more!
And through consistent hard work and support from our community, Gary has increased his sales by 1400%! 🚀
What Gary's mentors have to say about him
"Gary came to me with a great product, however the strategy did not fully encompass the amazing work he had been doing so far nor highlighting the full potential of the product. As a result we stripped everything back to basics, from the Website, the digital marketing proposal and business strategy to get a solid foundation and start again. Within the first few weeks we saw sales more than triple and since then Gary has pushed the brand into new platforms and exploring additional marketing opportunities which has seen a growing brand reputation and sales increasing. I am very happy to have played a part in his business and no doubt his early retirement."

Ian D., BT mentor
Watch Gary's full story here
Want to see how mentoring can help your business?
back to feed